Mr. Carlos Slim and Mr. Angel Aguirre Rivero, governor of Guerrero, set up the first round of Vuelta México TELMEX 2012, the most important cycling tournament in México. Internationally-rated cyclists participate
March 18, 2012. Acapulco, Guerrero.

In the inaugural ceremony, Governor Aguirre Rivero congratulated himself because Acapulco was chosen as the seat for the first round of the most important cycling tournament in Mexico, having about 160 competitors.

Acapulco has been chosen as the first-round site in order to transmit its amazing touristic attractions to the whole world. Vuelta Mexico TELMEX is organized by TELMEX Foundation.

"That event is very important for us because Acapulco has achieved one of its fullest touristic occupational levels at the present time, which confirms the importance of events like this", Governor Aguirre said. He thanked both TELMEX Foundation and Mr. Carlos Slim because of their efforts in support of Guerrero's social programs for the neediest.

In his turn, Mr. Slim reiterated his decision to invest capital for restoring Acapulco's traditional district and to highlight its splendor, according to the recently accorded goals by the Consulting Board for the Restoration of Traditional Acapulco.

Vuelta Mexico TELMEX 2012 will last from March 18 to March 25 with six Mexican teams and thirteen teams from abroad participating in a journey amounting 921.3 km during a whole week through eight steps along six Mexican states to culminate in Mexico City.
Consulting Board for the Restoration of Traditional Acapulco

The Consulting Board for the Restoration of Traditional Acapulco was installed on February 27, 2012 with Mr. Carlos Slim as president. The board includes Government of Guerrero, Acapulco Municipality, business and civil society representatives.

This initiative is aimed to fostering investment for improving Acapulco's position as tourist destination, encouraging economic activity, promoting development, improving urban image and habilitating several areas for tourist activities.

More than 40,000 technicians and engineers' experience and abilities support you. Telmex.com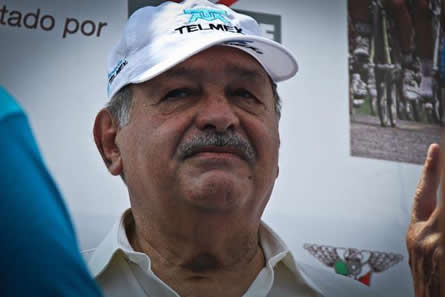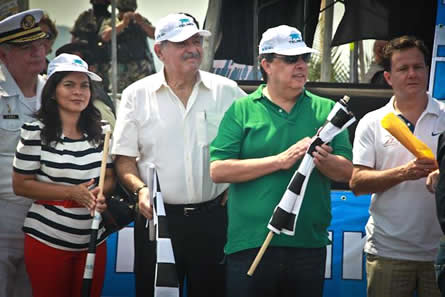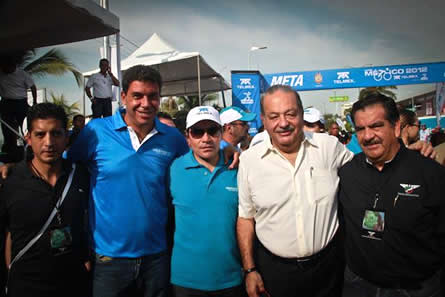 Official Site. Copyright © 2015