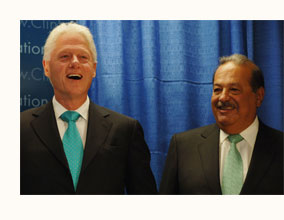 "Carlos Slim is one of the worlds most important philanthropists and most people have never heard about his humanitarian activities. He owns stock in more than 200 companies that employ more than 200,000 people in Latin America and beyond. He has used his resources to help develop the communities where his businesses are located. In his own country, Mexico, he has personally supported more than 165,000 young people in attending university, paid for numerous surgeries, provided equipment for rural schools and covered surety bonds for 50,000 people who were entitled to their freedom but could not afford. He recently created the Carso Institute for Health, and designed it to provide a new approach to health care in Mexico. He has four billion dollars of investments ready to promote education, health and other great challenges, and has recently announced an additional six billion dollar investment in several programs, including his Telmex Foundation."
Bill Clinton
Former President of the United States
Social responsibility is a fundamental part of Carlos Slim Helú business strategy and culture, which is focused on maximizing the positive impact of his companies to benefit the communities where they operate, and contributing to the fight against poverty with nutrition, education and employment through aid programs from various foundations and institutes.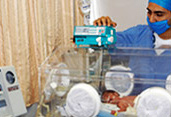 The Foundation was incorporated in 1986 as Asociación Carso A.C., changed its name in February 2006 to Fundación Carso, A.C. In May 24, to Fundación Carlos Slim, with the mission to establish a range of non-lucrative projects in education, health, justice and personal and community development by contributing human and financial resources to equip Mexican society with the necessary tools to succeed professionally and socially. Fundación Carlos Slim, has an endowment of US$3.5 billion.
The objectives of the organization have been strengthened and developed over time, based primarily on the following principles:
Promote education, sports, cultural and artistic activities; provide aid to hospitals, orphanages, disadvantaged people and social welfare institutions.
Establish good faith as a business standard and in the professions; foster appreciation of all civil service occupations and respect for our own service to society.
Grant scholarships to students, professionals, teachers and emissaries of culture at large, in order to begin, continue and apply their learning to all fields of knowledge at domestic and international centers of higher education.

Assist in opening, promoting, fostering, sponsoring, subsidizing, funding and supporting libraries, newspaper archives, museums and exhibits.

Create and support printers and publishing companies that publish bulletins, books and all kinds of printed works.

Organize programs to promote, foster, sponsor and subsidize seminars, presentations, meetings and conferences with renowned pedagogical and scientific experts.

Acquire or build all types of urban property and real estate in order to achieve the desired goals.

The objective of this foundation is the recognition of notable Mexicans and of the national identity, promoting a love for our country, social integration, commitment to future generations, the creation of better job opportunities and the possibility of sharing and promoting family values. These represent the challenges and enduring goals of the Foundations daily activities.
We are a non-profit organization created by Carlos Slim Foundation.
Our aim is to have healthy people in the present day and in the future, as it is essential for peoples welfare and because it contributes to the economical development, the social cohesion, and the security.
We are giving our best to maintain and fortify health by means of the scientific knowledge, as well as the correct use of technological resources to improve quality of life.
We want to get joined with people with social consciousness in order to create alliances with those who are committed with our same aim.
We are constantly evaluating our actions as a way to learn and better ourselves.
Our programs
Amanece - watch video
Casalud
Educational Communication
En Línea con la salud
Home and Health- watch video
Mesoamerican Movement of Public Health - watch video
Slim Movement Genomic Medicine- watch video
Social Investment
Health Observatory
Vive sano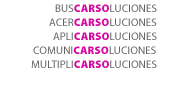 Public Presentation of Instituto Carlos Slim de la Salud (video)


Fundación Telmex, formerly Asociación Carso, A.C., is a non-lucrative philanthropic organization established in 1996 whose objective is to support ongoing programs in education, health, culture, justice and the social well-being of Mexico, which Asociación Carso has promoted since 1986 with the aim of effectively contributing to the eradication of extreme poverty and improving the quality of life of the Mexican population. Fundación Telmex has an endowment of more than US$1.5 billion.
To achieve the above, the organization has implemented the following programs related to teaching, sports, health, arts and culture in general, helping the most vulnerable groups in our country to grow and develop.
Education

Health

Justice

Natural Disasters

Culture and Human Development

Support to Sports
The key accomplishments of this organization are as follows:


Fundación TELMEX-TELCEL
Results from 1996 - 2015


Programs
1996 - 2015
EDUCATION
Scholarships
330,702
Bicycles (Programa Ayúdame a Llegar)*
433,560
HEALTH AND NUTRITION
Cirugía Extramuros (Surgery outside the hospital walls)
1,054,522
1 kg Bags of Nutritious Candy
16,589,216
Wheel Chairs
103,599
Best Buddies Program (participants)
16,354
SOCIAL JUSTICE
Social Bonds
106,987
AID IN NATURAL DISASTERS
Tons of humanitarian aid
28,986.12
Water plants
136
Litters of treated drinking water
26,496,364
SUPPORT TO SPORTS
From the Street to the Field with Telmex (players)
119,768
Telmex Soccer Cup (players)
3,383,174
* In partnership with State governments and other institutions
Recognitions



In December 2005, Fundación Telmex was recognized as Foundation of the Year for its philanthropic work by the Mexico City chapter of the Association of Fundraising Professionals.
On November 22, 2006, Arturo Elías Ayub, Executive Director of Fundación Telmex, received the José Vasconcelos Award from Dr. Reyes Tamez Guerra, Secretary of Public Education at the time; the award is granted by that government office to institutions committed to education in Mexico.
On November the 20, 2007, Felipe Calderón Hinojosa, President of Mexico, granted Fundación Telmex with the 2007 Sports National Award, for its support and commitment to the sports in Mexico, as well as with the professional and non professional sports men and women, the sports people with special abilities and the ones that practice sports to improve its health and recreate its lives.

Last October 2007, Telmex Soccer Cup (Amateur Football) obtained a Guinness Record as the non professional tournament with the largest number of competitors around the world, as it reunited 148 thousand 714 players in 8 thousand 600 teams throughout the Mexican territory.
In 2008, for second consecutive year Fundación TELMEX was granted with two awards: the Sports National Award, for its commitment with the sports in Mexico and the Guiness Record for Copa TELMEX, as the biggest amateur tournament around the world.
In 2015, Telmex Soccer Cup obtained for the 9th consecutive year the Guinness Record as the biggest Amateur Soccer Tournament in the World with the participation of 267,581 players in 15,757 teams.

During 2007, TELMEX made the Casa TELMEX project, with the firm conviction that education is an essential component of a free, healthy, just and prosperous society, and that providing children and youth of today the possibility of acquiring useful skills, they will increase its chances of improving their conditions and quality of life in the short and long term.

Casa TELMEX is an ambitious project in favor of education in our country whose primary objective is to contribute actively in the development of digital literacy that requires the childhood and youth Mexican, providing educational technologies innovative to students from four to 18 years of age, and giving support to teachers and parents, and build together learning scenarios that complement the education in schools, in accordance with the digital society.

Casa TELMEX focuses on a completely free education, on three educational points:
Knowledge. - Cognitive skills, primarily related to the reasoning, the acquisition of verbal, numerical, and computing languages.
Values. - Social skills, mainly related to the capacity of cooperation with other and the creation of confidence in the other ones, communication skills and respect for the rights of others.
Beauty.-The ability to recognize and/or to express through an aesthetic language.
The Educational Platform of Casa TELMEX, is composed by 63 main workshops, of which can be loosen up more than 1.000 educational modules.

On January 31st 2008 the first Casa TELMEX opened its doors in Tuxtla Gutierrez, Chiapas.

On January 2013, there are 13 Casas TELMEX working in: Naucalpan y Nezahualcóyotl in Estado de México; Chiapas; Centro Histórico, Cuemanco and Cuicuilco in México City; Tapachula and Tuxtla Gutiérrez, Chiapas; Islas Marías; Saltillo, Coahuila; Mérida, Yucatán; Campeche, Campeche; Cuautla, Morelos; and Culiacán, Sinaloa.


The Sports Center Ciudad Jardín TELMEX Bicentenario is built on what was known as the Bordo de Xochiaca city dump, at the east of Mexico City in the municipality known as Netzahualcóyotl in a site of about 600 thousand square meters. This huge project is considered an extraordinary environmental effort, it was built over an area with thousands tons of waste that was generating a severe pollution problem; the trash was compressed and covered with several layers of soil which helps to eliminate noxious fauna, reduce suspended bacteria and microorganisms and it will combat the pollution of aquifer because of decomposed organic waste.

The vast facilities of this sports center offers the people who lives in the area a way to practice sports without charge as it has 25 soccer fields, four tennis courts, four basketball courts, four volleyball courts, two football fields and two baseball fields. Furthermore, it has a gym, fronton, a special room for aerobics, cycle track, a stadium with room for 3, 650 people, four lagoons that are supposed to collect 5 million liters of water per year, parkland areas, playgrounds, parking areas and helipad.
On May 21st of 2009, Mr. Enrique Peña Nieto, Governor of Estado de México and Mr. Carlos Slim Helú inaugurated the Sports Center Ciudad Jardin TELMEX Bicentenario, an ambitious project of ecological rescue that was built on the surface of an old city dump known as Bordo de Xochiaca, in Nezahualcóyotl. Continue


On November 30 of 2008, Eng. Carlos Slim, along with Alex Rodríguez, baseball player of the New York Yankees, visited the new Sports Center Ciudad Jardín TELMEX Bicentenario, the biggest sports center in Mexico located in the old waste dump of the Bordo de Xochiaca, in Nezahualcóyotl. Continue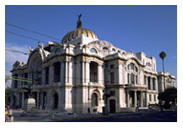 www.fundacioncentrohistorico.com.mx

Mexico's City Historic Center Foundation is a Carlos Slim's Foundation non-profit association. It was instituted in year 2002 by the economic support of TELMEX Foundation. Since its onset, Mexico's City Historic Center Foundation has worked to improve Historic Center's dwellers living conditions, being supported by Historic Center Real State, TELMEX Foundation, and Carlos Slim Foundation. These actions have created many jobs and improved public space by tightening security, improving health-care services, and encouraging sound cultural activities. The foundation currently advances the following programs: economic, community and social development, and cultural activities. Continue...
Carlos Slim Foundation publishes the book Centro Histórico. 10 años de revitalización (Historic Center. Ten Years of Revival). Continue


Last September 10th 2008 Engineer Carlos Slim Helú participated in the seminar: El Centro Histórico en la Ciudad de Mexico: Ordenamiento, Revitalización y Conservación (The Historical Centre in Mexico: Ordering, Revitalization and Preservation. During his conference he explained that it have been invested 20,000 million Mexican pesos in this area, which have allowed the creation of approximately 8.500 jobs only in enterprises of Grupo Carso. He also noted that as part of the program to revitalize the centre of the city, it has been developed a comprehensive plan to improve the social and economical level of their inhabitants, through actions that allow to raise the conditions of health, education and employment.





For the 15th consecutive year, TELMEX is recognized as a Socially Responsible Corporation, by the Mexican Center for Philanthropy (CEMEFI).

In 2016, and for the fifteenth consecutive year, TELMEX has been awarded the ESR Label (Socially Responsible Corporation for its Spanish acronym) by the Mexican Center for Philanthropy (CEMEFI). The award recognizes TELMEX daily compliance of the strategic lines evaluated by CEMEFI: Ethics and Corporate Governance, Corporate Quality of Life, Relations and Commitment with Community Development, as well as Environmental Protection.

Being a socially responsible corporation has always been part of the organizational culture of TELMEX and it is the result of the corporate values under which the company operates: Work, Growth, Commitment, Social Responsibility and Austerity.

TELMEX is committed to continue connecting Mexico with the best technological platform, offering its clients the best products and services, fostering innovation in the telecommunications industry as well as in information technologies and communications, thus benefiting a growing number of Mexican nationals.


Soumaya Museum's pursuit is to share its art collection with both Mexican and foreign publics for knowledge and aesthetical enjoyment, while supporting conservation and research.

Soumaya Museum is a space for coming across with the arts. Its collection includes Auguste Rodin's sculptures, the most valuable collection outside France, and many art works by classical and modern, impressionist and avant-garde European artists. A tour by Soumaya Museum exposes the visitors to the artistic sensibility of El Greco, Murillo, Rubens, Cranach, Brueghel, Tiziano, Tintoretto, Van Gogh, Toulouse-Lautrec, Rouault, Matisse, Picasso, Mir, and Dal, among others.

Mexican art collections include Mesoamerican, vice regal, independent, nationalist and avant-garde artwork pieces. Religious paintings by José de Páez, Miguel Cabrera, and Juan Correa; portraits by José Agustín Arrieta, Hermenegildo Bustos, José María Estrada; landscape paintings by European artists like Rugendas, Löhr, Egerton, Chapman; great Mexican paintings by Rivera, Siqueiros, Orozco, and Tamayo, and Mexican avant-garde artworks by Soriano, Cuevas, and Toledo, all of them enriching the fecund artistic diversity of that region.
Soumaya Museum also includes applied arts from diverse epochs: textiles, fashion, photography, ceramics, coins, miniature portraits, and reliquaries, all of them contributing to enlarge our own vision of past-life forms.
Soumaya Museum runs permanent, temporary, and itinerant exhibitions, teaching courses, conferences, workshops, activities, publications and services, all of them aimed to attract diverse publics.
Soumaya Museum is an endeavor of Carlos Slim Foundation.
Mr. Carlos Slim received the Gibran National Committee Award for his contribution to spreading the knowledge of the poet, philosopher and painter Gibran Khalil Gibran. Beirut, Lebanon, September 27, 2012. Continue


By inaugurating the exhibition 100 Newly-acquired Artworks by Soumaya Museum Collection, the new Soumaya Museum site in Plaza Carso celebrates its First Anniversary. March 29, 2012. Continue


The Soumaya Museum was awarded the 2011 Public Image National Prize in culture category because of its impressive environmental architecture and its art collection embracing thirty centuries of art work. The prize was awarded in the ambiance of the Public Image International Congress "Global Connection", being organized by the Public Image College on October 7, 2011 in Mexico City.


The Hispanic Society of America awarded Carlos Slim Foundation the "Sorolla Medal" by its arts and culture support
October 6th, 2011, New York, NY. Continue


The Soumaya Museum opened its doors to the general public in its new building located at Carso Plaza.
March 29, 2011. Mexico City. Continue


Located at Carso Plaza, the new building housing the Soumaya Museum was inaugurated. The modern facilities will be home to the largest art collection in Mexico and Latin America.
March 1st, 2011. Mexico City. Continue


TELMEX, Claro and Museo Soumaya, from Fundación Carlos Slim, presents in Lima, Peru, the exhibit Del mito al Sueño. Rodin.. Dali. Continue


The Centro de Estudios de Historia de México Carso (Center for the Study of Mexican History) was created in 1965 by CONDUMEX to help research and address the social and cultural concerns the founders and managers of the company had from the start. The Center has 800,000 items among its books and manuscripts, as well as five rooms to house the most precious collections.




In an effort to do something for Mexico, the Asociación de Superación por México (Association for the Improvement of Mexico) was born in 1980. Thus, the ASUME, human development program began. It is based on three issues:
Constant improvement. There are no limits or excuses to trying to be a little bit better today than yesterday.

Competition. You should compete with yourself and not with others because if I compare myself to others, either I get a complex or I do not improve.

Balanced improvement: in each one of the following eight areas (physical, economic, aesthetic, intellectual, emotional, social, moral and spiritual), and set goals for each one.
Our goal: Be better yourself so that you can improve your environment.
Goal: Change society by changing man.
Through on-going improvement ASUME A.C., founded on the identification and acting with values, tries to educate men and women of peace, who are responsible, happy and committed with themselves and their families, their work and Mexico.




With an initial endowment of US$4 billion, Fundación Carlos Slim is extending its work to Latin America through projects that have succeeded to benefit thousands of people in Mexico.

Mesoamerica has a lot of work to do in public health, mostly in populations living in extreme poverty. With these objectives, the Carlos Slim Foundation and the Bill & Melinda Gates Foundation, collaborate to improve Mesoamrica Health 2015.
The Initiative also seeks to reduce chronic malnutrition and the lack of micronutrients in infants and pregnant women. It will support critical interventions to improve childbirth and foster conditions to allow better growth perspectives in the future. The Initiative aims to have a direct impact in poor communities regarding the coverage and quality of child vaccination, pre and post-natal care and access to family planning, among other services.
Mesoamrica Health 2015 is based on an operational model that impacts health supply of the countries, improving the coverage and quality of the human resources and basic health services, promoting innovative healthier behaviors sustainable for the future.


Aid to Fight Poverty.
In New York City, on June 2007, Mr. Carlos Slim Helú announced his commitment to contribute 100 million U.S. Dollars to the initiative of former president of the United States, William Clinton, to fight poverty in Latin America. Mr. Slim participates in this initiative jointly with the former president of the United States and the Canadian businessman, Frank Giustra.
Support to Digital Education

In 2007 the Fundación Carlos Slim and the Telmex Foundation will donate 250 thousand laptop computers to public schools, libraries and Telmex's education centers. The estimated investment of this donation is 70 million dollars.
Plans are to donate in 2008 up to one million laptop computers in Mexico. The main objective of this program is to bring digital education to children. It can also be extended to other Latin American countries.
The challenge is digital education, said Mr. Carlos Slim Helú. Therefore it s expected that libraries may lend children books and also a laptop computer to take home for one or two weeks and thus generate a multiplying effect.
The donation of these computers is part of Mr. Slim's objective to contribute to improve the situation of the country and the regions by promoting health, nutrition, education and employment.
The above is part of the project that also includes the construction of Telmex Houses in marginal areas of Mexico. They will have a library and a study room. Expectations are that these facilities will become digital education centers for 4 to 18 year-old children and youngs. The initial goal is to build at least 100 homes in the next four years.
ALAS Foundation (Latin Amrica in Solidarity Action)



The ALAS Foundation (Latin America in Solidarity Action) is a non-profit organization formed by artists, businessmen and prominent members of the civil society engaged in improving the health and education of Latin American children by creating awareness and promoting social programs. One of the founders of this ambicious proyect is Carlos Slim Helú, who in may 2008, reaffirms its commitment to cooperate with the cause of ALAS, with a donation of $110 million to support programs for children.
Carlos Slim Helú reaffirms its commitment to cooperate with the cause of ALAS, with a donation of $110 million to support programs for children. Continue

Official Site. Copyright © 2014.