The Carlos Slim Foundation and SEDESOL sign a partnership agreement.
Guachochi, Chihuahua, Mexico, January 27th, 2016.

"The Carlos Slim Foundation is engaged in supporting basic health, education and employment as a means to transform Mexico. We hope that this capital city in the Sierra Tarahumara will become a role model and example of what we can do across our country" : Carlos Slim Helú

The ceremony for the signing of the Partnership Agreement was presided by the Secretary of Social Development, Dr. José Antonio Meade Kuribreña; the Governor of the State of Chihuahua, Mr. César Duarte Jáquez; the Mayor of Guachochi, Chihuahua, Mr. José Leobardo Acosta and Mr. Carlos Slim Helú.

Ing. Carlos Slim Helú - Audio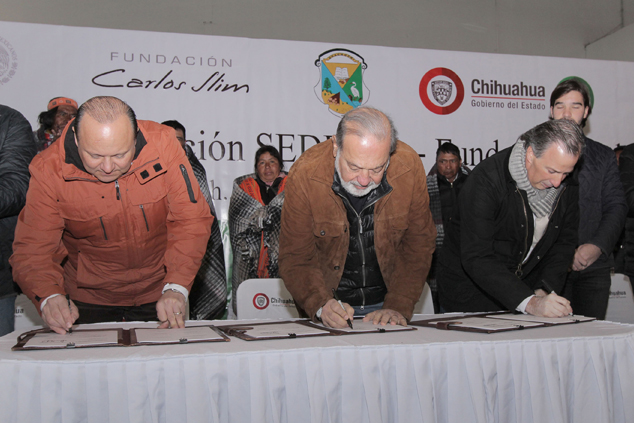 Official Site. Copyright © 2015