Carlos Slim Foundation presented to Doug Ducey, Governor of Arizona, its Latino Access initiative, supporting the development of the Latino community in the United States.
Mexico City, June 18, 2015.


The Carlos Slim Foundation presented its Latino Access initiative to Doug Ducey, Governor of Arizona, during his recent visit to Mexico. The website in Spanish language supports the development of the Latino community in the United States as regards three main topics: education, training for employment and legal procedures.

Dr. Roberto Tapia Conyer, Director General of the Carlos Slim Foundation, presented the project to the Governor of Arizona, and showed him the webpage accesolatino.org that provides the Latino community with useful and free of charge tools such as: training on different employment oriented professions like agriculture, technical and professional services, construction, costumer service, information technologies, home improvement, among others. He also presented the Foundation's educational platforms like the Khan Academy in Spanish, Academica and its on-line English language courses.

Moreover, Latino Access provides practical guidelines to save on tax payments, information on how to apply for a driver's license, provisions on how to obtain US citizenship and information on DACA procedures, among others.

With meetings like this one held with the Governor of Arizona, the Carlos Slim Foundation helps members of the Latino community living in the US providing them with useful tools, while establishing partnerships to strengthen its efforts to support Latinos living in this country.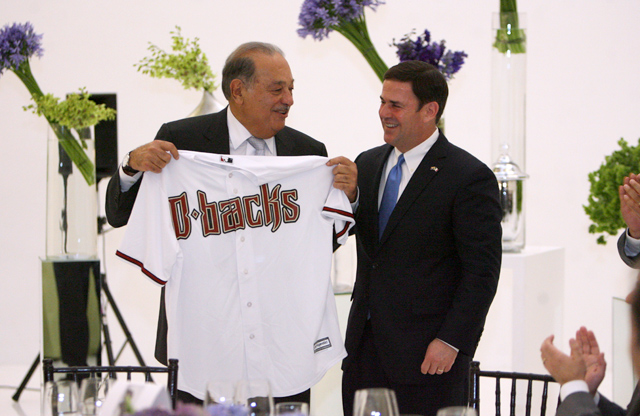 Official Site. Copyright © 2015