Her Majesty Queen Sofía presided over the Sophia Awards for Excellence award ceremony, presented by the Queen Sofia Spanish Institute of New York to Spanish historian Carmen Iglesias, Mexican businessman and philanthropist Carlos Slim and Spanish chef José Andrés, who was unable to attend the gala in person as he was in Ukraine.
April 1, 2022, Nueva York, NY.
Queen Sofía addressed the attendees, where she stressed that, "in this special year, after two years of pandemic, we have three outstanding personalities who have done extraordinary work in the fields of history, philanthropy and gastronomy. Excellence in their work is the characteristic that has guided their decisions throughout decades of effort." She also affirmed that it was a pleasure for her to return to New York for the Sophia Awards for Excellence ceremony, which every year honors individuals whose work, both personal and professional, has contributed to strengthening ties between Spain, the United States and Latin America.
The Sophia Award for Excellence – Sophia, meaning "wisdom" in Greek – pays tribute to its name and is given to an individual or organization that has actively contributed to the international appreciation of Spain and the Hispanic world, especially in the United States. In this way, it coincides with the mission of the Queen Sofia Spanish Institute to build closer cultural ties between the Spanish-speaking world and the United States.
The Director of the Spanish Royal Academy of History, Carmen Iglesias, highlighted "the relevance of understanding our history and legacy," to continue building the historical ties between our countries. Carlos Slim, detailed some of the most important activities carried out by the Carlos Slim Foundation, recalling that "philanthropy and support for culture continue to be fundamental aspects to keep moving forward." Finally, in a recorded message from Ukraine, José Andrés thanked H.M. Queen Sofía for her presence to support Spanish and Hispanic culture in the USA, mentioning that he is "a man that has [his] heart in two countries," and encouraged attendees that by "promoting culture and the Spanish language and by building bridges between countries, together we can dream about a better world."
Begonia Santos, Executive Director of the Queen Sofía Spanish Institute of New York, remarked that the awardees have "great careers that exemplify the excellence of the Spanish-speaking world and help to improve cultural relations between Spain, the Hispanic world and the United States."
The event was attended by various leaders from the academic, business and cultural spheres.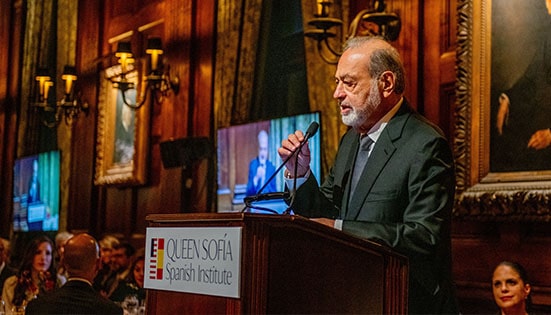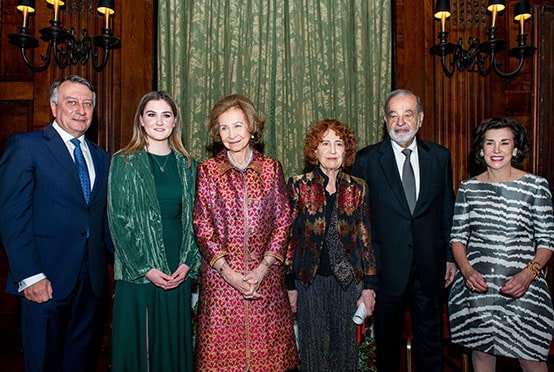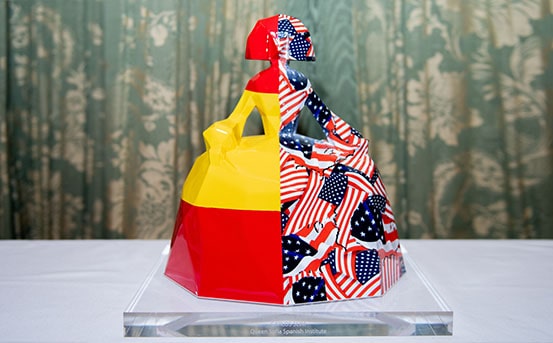 Official Site. Copyright © 2015.