Carlos Slim Foundation Announces $3 Million Donation to Broadband Efforts to Connect Latino Households
May 31, 2012

SAN DIEGO – The Carlos Slim Foundation announced a $3 million donation to Connect2Compete, a public-private partnership aimed at using innovative technology to provide the education content to ensure students can compete in the global economy by extending broadband technology to unconnected Latino households across the United States. Slim, who will also be a founding member of the Connect2Compete governing board, made the announcement today at the organization's pilot event at Horace Mann Middle School in San Diego, California.

At the event Julius Genachowski, Chairman of the Federal Communications Commission, discussed progress on its national effort with Connect2Compete to provide millions of families high-speed Internet, closing the broadband adoption gap. Also attending the event were Dave Bialis, Senior Vice President and General Manager of Cox California, Brent Wilkes, National Executive Director of the League of United Latin American Citizens and Ben Hecht, Chairman of Connect2Compete.

Carlos Slim Helú, the Mexican entrepreneur and philanthropist who has extensive holdings in a number of telecommunications companies in the United States and Latin America thru America Móvil, will participate in Connect2Compete's initiative to aid underserved Latinos by providing technology access through free digital literacy training, discounted high-speed Internet and low-cost computers.

Slim brings to the board of Connect2Compete over 20 years of telecommunications experience in promoting broadband development as a gateway to digital literacy, job creation, educational advancement and economic development. In Mexico, Mr. Slim has equipped more than 3,500 classrooms and digital libraries to the benefit of 2.8 million Mexicans.

Slim's participation will assist Connect2Compete's nationwide bilingual Ad Council campaign on digital literacy and broadband adoption as well as operational support for partnerships with schools, cities, non-profit organizations and technology companies.

"Connect2Compete's efforts can increase the adoption of broadband in the U.S. and connect families through technology across borders, while promoting innovative uses of broadband and technology that help better education, create jobs, promote development and increase access to health care," Slim said. "By 2015, we need to give broadband access to all through landline or mobile at home and work and in public digital libraries. ICT will be a very important activity creating many new jobs. We are pleased to bring our experience in Latin America to the work of connecting Latino families in the United States. This effort can serve as a model for similar technology adoption efforts."

Today, more than 80% of Fortune 500 companies post their job openings online only, and require online applications. Furthermore, a Federal Reserve study found that a student with a computer and broadband at home is more likely to graduate than a similar student without broadband at home. Increasing adoption and closing the broadband gap will help businesses extend their reach to millions of Americans who are currently offline, expanding their markets and creating jobs.

Connect2Compete launched a pilot program at the end of 2011, and plans to expand to all 50 states in the coming months. To date, Connect2Compete has received billions of dollars in donated and in-kind commitments.
About Carlos Slim Helú
Carlos Slim Helú is co-chairman of the International Telecommunication Union (ITU) Broadband Commission for Digital Development and owns the conglomerate Grupo Carso, which has collected interests in communications, technology, retailing, and finance. America Móvil in 2010 was Latin America's largest mobile-phone carrier.
In 1986 Slim created his recognized non-profit philanthropic foundation, Carlos Slim Helú Foundation, which works in support of a Bill Clinton initiative to aid the people of Latin America. Telmex Foundation, a broad-ranging philanthropic foundation, was then established in 1995. Mainly, the foundations are focused in developing human capital through health, education (from early childhood to digital), and culture.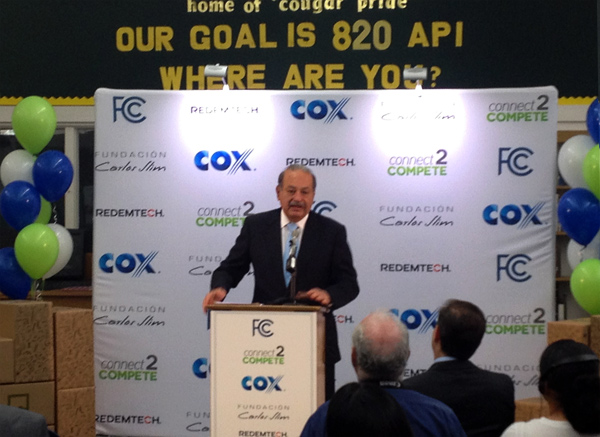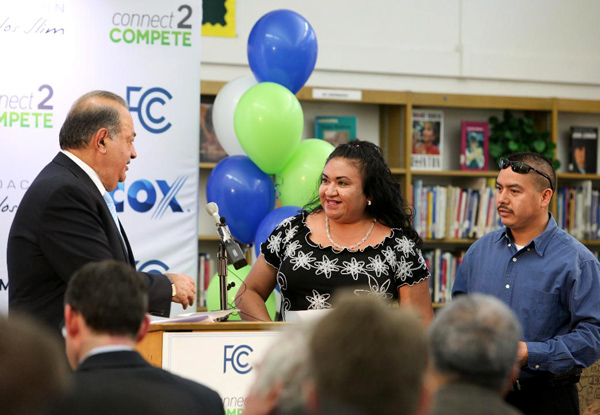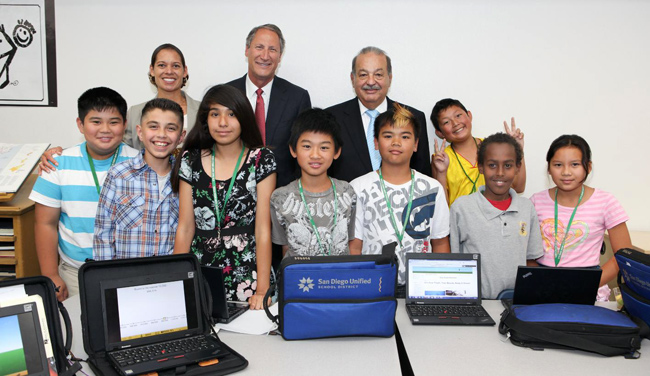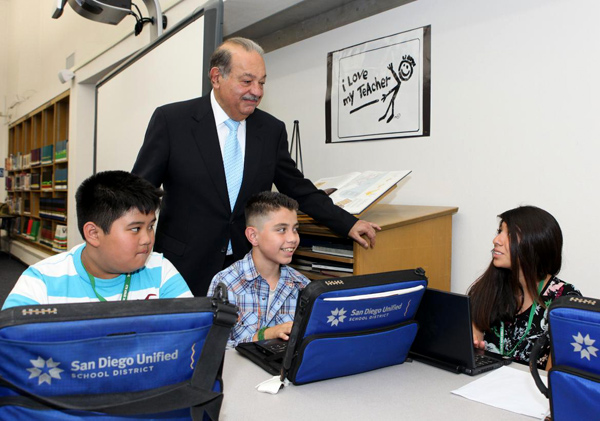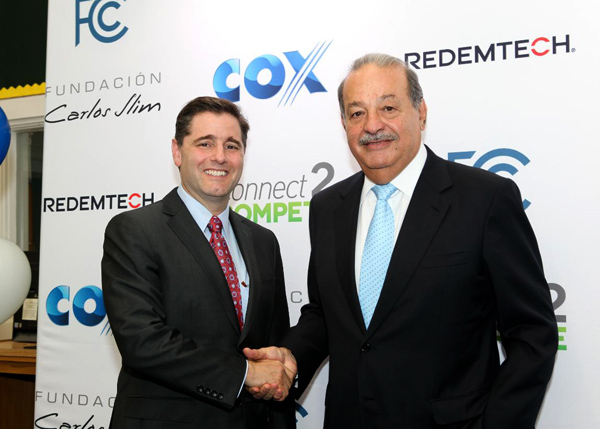 Official Site. Copyright © 2015.