The UNAM Foundation and the Carlos Slim Foundation granted 753 scholarships to learn English to studies of the School of Engineering of the National Autonomous University of Mexico (UNAM, as per initials in Spanish).
April 8, 2013. Ciudad Universitaria (University City), México.

The fundamental objective of this scholarship program is to allow students to acquire or improve their reading, writing or oral expression skills, so that they have additional tools to support their academic learning. English language will be studied at the Centro de Enseñanza de Lenguas Extranjeras (Foreign Languages Teaching center or CELE as per acronym in Spanish) at the UNAM and the scholarship includes 100% of the courses.

During the event that took place in the Javier Barros Sierra Auditorium of the School of Engineering, at University City, it was underscored that these 753 scholarships are part of the first stage of the program that is estimated to cover a total of 2 thousand scholarships, that will contribute to prepare students so that in the near future they may opt for postgraduate studies abroad. In addition, the objective is to provide students an additional element to their academic education for them to have a better professional performance in the current and highly competitive globalized world.

During the scholarship delivery ceremony the President of the UNAM Foundation, Mr. Rafael Moreno Valle was present, and in representation of the Carlos Slim Foundation Mr. Roberto Slim Seade attended this ceremony.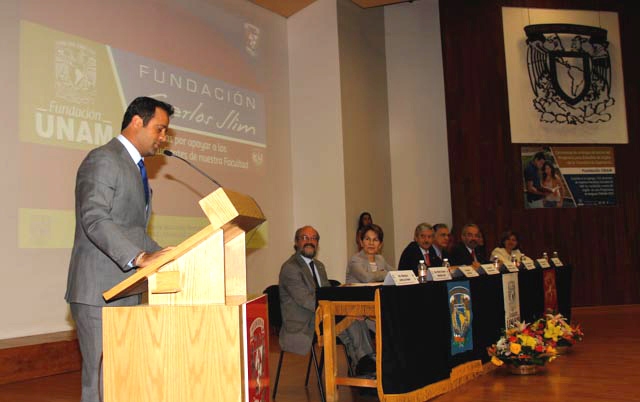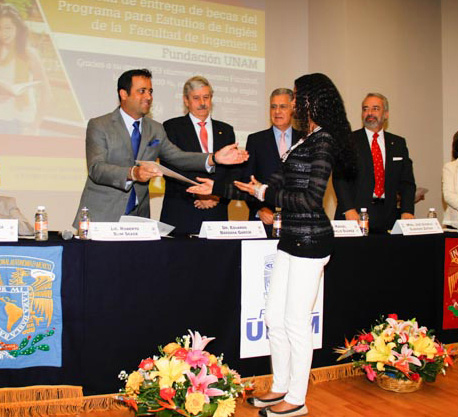 Official Site. Copyright © 2015.