Winners of the Carlos Slim Health Award 2016.
Mexico City, February 26, 2016.

The Carlos Slim Foundation announced the winners of the Carlos Slim Health Award 2016. The recognition is awarded in two categories: to an outstanding research career and to an exceptional institution.
Research Career. The prize acknowledges the career of Dr. Pedro Rafael Lozano Ascencio, Director of the Center for Research in Health Systems of the National Public Health Institute in Mexico. During the 25 years of his professional career he developed a methodology that allows the use of composite indicators to combine losses due to death or sickness. The methodology permits to compare the health conditions of populations over time in a fairer and more inclusive manner. Dr. Lozano has pioneered in the continous improvement of information systems, benefiting the ways in which health registries are organized at national and international levels. More than half of his scientific productions are related to his studies on Sickness Charges, which made him deserve this Award.


Exceptional Institution. Teen Smart International (TSI), a non-profit association based in Costa Rica, was awarded the Carlos Slim Health Award for its work promoting healthy lifestyles. It provides counseling on self-leadership to people aged 10 to 24 by means of its free online service: jovensalud.net. It aims at preventing and/or reducing six high risk conducts that are usually acquired during the teenage years and that can later persist during adulthood, with incalculable physical, social and economic costs to society. These conducts are: 1) Accidents and violence; 2) Alcohol and drugs consumption; 3) Smoking; 4) High risk sexual conducts; 5) Lack of exercise and 6) Malnutrition. TSI's mission has had influence at public level and its tools are helping to strengthen public schools and other organizations in Costa Rica and Nicaragua. Today, over 31 thousand users access their web page; 15,930 in Nicaragua and 15,569 in Costa Rica.


The Carlos Slim Health Award 2016 has been granted for the ninth consecutive year. It recognizes individuals and institutions who have excelled, individually or collectively, in dedicating their efforts to provide innovative solutions in health matters, in Latin America and the Caribbean, benefiting, above all, the most vulnerable populations of the region.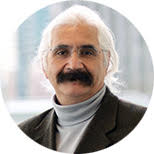 Dr. Pedro Rafael Lozano Ascencio.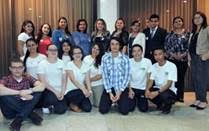 TeenSmart Internacional (TSI).

Official Site. Copyright © 2015